ANNIHILATION NIGHT
June 17 @ 5:00 pm

-

9:30 pm

$13 – $30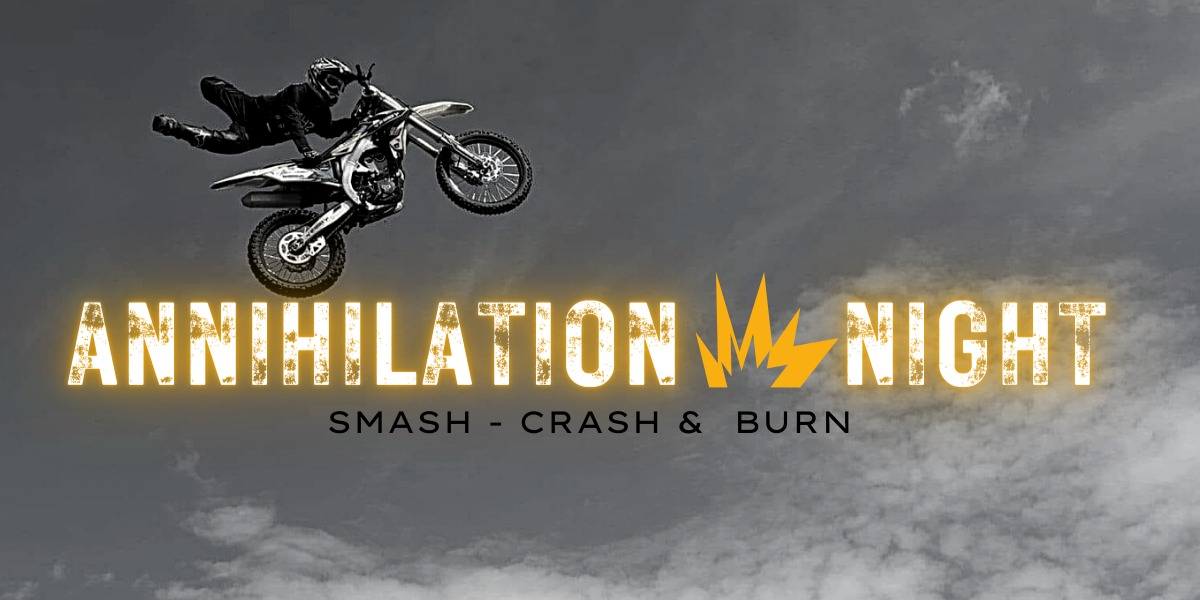 SMASH, CRASH & BURN
Celebrate Father's Day with a bit of fun family destruction! We're going to SMASH 'EM, we're going to CRASH 'EM, we're going to DROP 'EM. We're going to drop cars from a crane just to see what happens. It's an evening of RIDICULOUS MAYHEM IN THE DIRT where anything goes. Fun for the whole family!
FREESTYLE MOTOCROSS
RETURN OF ROUGHNECK & CRUDE BEHAVIOR MONSTER TRUCKS
SPRINT CARS
RED NECK RACERS
CRANE DROP
JET CAR BURN & MORE!
GATES OPEN @ 5pm
SHOW STARTS @ 7pm
** Kids 5 & Under FREE**
ANNIHILATION NIGHT SKYBOX
Package Includes: $350 (Contact info@radraceway.com for availability)
8 Skybox Access Passes
2 Preferred Parking Passes
Free Checker Flag Gift for All Children 12 & Under
Live "Welcome" Announcement
SkyBox Beverage & Food Service
Opportunity to Showcase Company Banner or Decorate for Party