NOVEMBER 23, 2023 - JANUARY 6, 2024
Experience the ultimate holiday magic with the Canadian Tire Magic of Lights! This incredible event boasts a mesmerizing 2.5 kilometers of over 1.5 MILLION festive and vibrant LED-lighted displays, creating a truly enchanting drive-through experience that you can enjoy from the comfort of your own car. As you prepare to be captivated at every turn, immerse yourself in a world of stunning light displays and dazzling animations. Don't miss out on this extraordinary celebration of the joy and wonder of the holidays. Join us, and let the magic of lights illuminate your holiday season!
A portion of proceeds from every vehicle goes to support our chosen Charities: 630 CHED Santas Anonymous and Canadian Tire Jump Start
ONE CARLOAD- ONE PRICE: Flexible Day Admission
(Some Date restrictions may apply)
Car FLEX Pass $30 (Up to seating capacity of 8 Passengers)
Car FLEX with Dash Pass $50
Limo FLEX with Dash Pass $70
Bus FLEX Pass with Dash Pass (Vehicle Holds 17+ Passengers) $120
Please Note: the Magic of Lights FLEX Pass is valid throughout the entirety of the Holiday season scheduled dates of operations (*Some date restrictions apply; see Calendar Listing for Closed Dates- CALENDAR).  NO REFUNDS or CREDITS applicable. 
Prices listed for advance online purchase, a $5 surcharge is applied with all gate entry purchases. All Passes Subject to $3 Host Fee.
At the Canadian Tire Magic of Lights event, there's a lot going on during the weekends. During the busy holiday season, many people come to visit on Fridays, Saturdays, and Sundays between 6:30pm and 9:30pm. Normally, you can enjoy the Magic of Lights in less than 20 minutes, but sometimes there might be a small delay.
For a more intimate experience, it's a good idea to visit from Monday to Thursday. You can also come earlier (between 5:00pm and 6:30pm) or later than 9:30pm on the weekends to avoid the crowds and have a more relaxed time.
MAKING THE MOST OF YOUR MAGIC
Fun Family entertainment to make the time fly as fast as Santa's Sleigh.  **For our Guests enjoyment and planning purposes updates will be posted on Facebook and Twitter In the event our wait time exceeds 40 minutes.
CARPOOL KARAOKE
FAMILY GAME NIGHT
STORY TIME
TWINKLE ALL THE WAY
ENJOY SOME FACETIME
SPEND A LITTLE 'ME' TIME
CARPOOL KARAOKE
Tune your radio to 88.9 FM; Sing Along to the Merry Melodies provided by 96.3 The Breeze. (Share your silly Car Pool Karaoke escapades on Facebook or Instagram). Don't forget to tag @radtorqueraceway #magicalmemories
FAMILY GAME NIGHT
STORY TIME
TWINKLE ALL THE WAY
ENJOY SOME FACETIME
SPEND A LITTLE 'ME' TIME
GROUPS: TIME TO CELEBRATE
The days of extravagant corporate Christmas parties filled with champagne can be both complex and expensive. However, what if there were a creative and cost-effective way to engage with your employees while also contributing to your community?
 
Great for Businesses of All Sizes:  20-2,000 Vehicles
One Carload- One Price
Group Discount Options
Event 'Choice' Night Exclusivity or Flexible Day Admission
The Canadian Tire Magic of Lights features festive and vibrant LED-lighted displays that capture the joy of the holidays. This immersive 'drive-through' experience can be enjoyed from the comfort of your own car. At every twist and turn, the enchanting route is adorned with breathtaking light displays and captivating animations. The event brings multiple holiday themes to life with over 1.5 MILLION sparkling lights!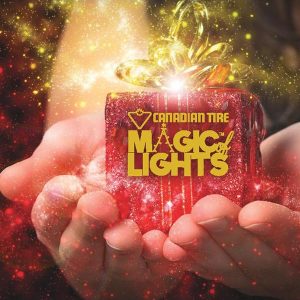 GIFTS FOR CLIENT AND STAFF
Gift giving is important for maintaining relationships; send gifts to the people who help make your company great.
Treat your Clients and Staff to a memorable experience with a Magic of Lights FLEX PASS. This pass allows them to enjoy a complimentary Car or Dash Pass at their own convenience* throughout the Magic of Lights event. It's the perfect way to show appreciation to your team and their families. Plus, with multiple purchase discount rates available, it's an affordable token of gratitude that everyone will love. Don't miss out on this opportunity to bring joy and magic to those who matter most. (*Some date restrictions may apply- See CALENDAR for details).
| Quantity | Discount Rate** |
| --- | --- |
| 21-35 Car Passes | 5% off |
| 35-50 Car Passes | 10% off |
| 51-75 Car Passes | 15% off |
| 76-100 Car Passes | 20% off |
| 100+ Car Passes | 25% off |
** Discount applied to standard Car Pass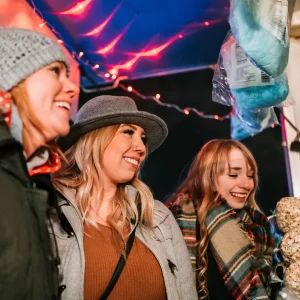 Stress-Free Corporate Gift Giving at RAD Torque Raceway
Don't let corporate, client, and staff gift giving become a costly and stressful affair. At RAD Torque Raceway, we offer a simple solution: one carload, one price flexible day admission (some restrictions that may apply). Gather your family, friends, and co-workers to partake in the magical family fun, all while benefiting from substantial savings on admission tickets.
Experience the joy of gift giving without the stress, and make memories together at RAD Torque Raceway!
Worry-Free Ticket Distribution with RAD Torque Raceway
Say goodbye to concerns about unused tickets! RAD Torque Raceway offers a hassle-free solution for your company. We provide you with a personalized promotional code that you can distribute to friends, family, customers, and staff as you see fit. The best part? You'll only be billed for the passes that are actually redeemed for a Magic of Lights Car Pass. Plus, enjoy group ticket discounts based on the quantity of passes redeemed.
Ensure a seamless experience for your group with RAD Torque Raceway's ticket distribution solution.
A portion of all proceeds in support of 630 CHED Santas Anonymous and Canadian Tire Jump Start
We have a few quick tips to make the most of your Magical Holiday experience
Please keep pace with the vehicle in front of you, you will be traveling at approximately 5 kms per hour.  In the interest of safety, please do not exceed 10 kms/hour at any time. Please no stopping, passing or getting out of your vehicle at any time.
We recommend turning your headlamps down to the lowest possible setting, the darker it is the more dynamic the displays.  Please don't forget to turn your headlamps back on before return to the roads.
Last, but not least, add some melodic joy to your drive, tune your radio to 88.7 FM to enjoy merry melodies provided by 96.3 The Breeze.
Weather Conditions to be monitored for the area of the Edmonton International Airport (EIA) taken into consideration at 3 pm daily as per ENVIRONMENT CANADA
CAR, LIMO, BUS: For the Safety of our Staff, Guests, and Crew, the Magic of Lights holiday light display will be cancelled when the temperature dips below minus 30 degrees celsius or in the event of an extreme Environment Canada Winter Weather Alert (see criteria below). Cancellation Policy will ONLY be in effect for the specific date/single day of temperature drop or when Environment Canada Weather Warnings are in effect. There are no cash refunds- Standard Vehicle (Car, Limo, Bus) and Dash Pass Vehicle Passes may be redeemed on any single day* throughout the entire length of the Magic of Lights event.
* Some date restrictions may apply
Winter Storm  – Issued when a combination of hazardous winter conditions are occurring.
Blizzard  – Issued when winds of 40 km/h (25 mph) or more, are expected to cause widespread reductions in visibilities to less than 1 km (0.62 mi), due to blowing snow, for at least four to six hours and windchills are expected to be very low.
Snowfall  – Issued when hazardous amounts are expected to fall over a 12- or 24-hour period. These amounts vary across the country due to topographical and climatic considerations.
Snowsquall  – Issued when 15 cm (5.9 in) or more of snow is expected to fall within 12 hours, or the visibility is likely to be near zero for at least four hours because of falling and blowing snow. These are for areas much smaller than a snowstorm would cover. A warning may also be issued when blizzard-like conditions are expected to develop in the vicinity of a cold front for short periods.
Freezing Rain – Issued when hazardous walking and driving conditions are expected from freezing rain or drizzle. A warning may be issued if ice is over 2 mm (0.079 in) thick and has the potential to cause damage to trees and overhead electricity and telecommunications wires.
Flash Freeze Warning – A rapid drop in temperatures, causing freezing of residual water on roads, and sidewalks to quickly build up.
OUR COMMUNITY & CONTRIBUTIONS
COMMITMENT TO OUR COMMUNITY
At RAD Torque Raceway, the Reeves' Family and our dedicated team are deeply passionate about our business, both on and off the track, whether it's summer or winter. Moreover, we firmly believe that when you're fortunate enough to have opportunities, it's your duty to share those opportunities with others. Time, commitment, and community are values we hold dear and strive to celebrate.
Over the years, our business has allowed us to connect with and support our community in ways we never imagined. It's the unwavering encouragement from our Family, Friends, Fans, and Racers that fuels our drive to cultivate enduring partnerships that directly benefit our community.
In gratitude, we extend our heartfelt thanks to all who contribute to the magic we create together. You truly are the magic that keeps our journey alive. Thank you for your unwavering support and for "Being the Magic."
SPONSORSHIP OPPORTUNITIES AND BENEFITS
RAD Torque Raceway and Magic of Lights are enthusiastic about forging a lasting and mutually beneficial partnership with Your Company. We firmly believe that our robust marketing campaign, combined with an intensively endorsed partnership, possesses the inherent potential to significantly boost awareness in the Western Canadian Market. Our primary goal is to offer both entertainment for your customers and guests while providing a unique 'non-traditional' approach to attracting new customers. RAD Torque Raceway offers an environment that connects your customers to the holiday 'magic,' excitement, traditions, and the overall buying experience. Our aim is to assist you in enhancing personalization and fostering emotional connections, ultimately creating loyal, lifelong customers. We are confident that Canadian Tire Magic of Lights will help achieve these objectives.