Discover RAD Torque Raceway, an extraordinary Edmonton tourist attraction that promises a day filled with action, entertainment, and unforgettable experiences for visitors. Embrace the pros' strategy: arrive early, stay late, and prepare for the adventure of a lifetime!
WEATHER
RAD Torque Raceway is an outdoor weather dependent venue; it's best to dress in layers as the weather conditions can change dramatically throughout an event. We recommend checking out our Weather Policy prior to your visit. We make every effort to post relevant weather updates on our social media platforms.
WHAT TO WEAR
We recommend close toe comfortable footwear for all guests; our facility has multiple base compounds (asphalt, dirt, grass, gravel, shale)- the terrain can be uneven. It's best to avoid skirts, dresses, and heels as our grandstands and stairwells are not enclosed. Events on our OVAL Track can be loud, fast, & DIRTY– wear clothes appropriate for a fun day playing in the dirt.
SEATING
Seating at most regularly scheduled RAD Torque Raceway events is General Admission. During Major/Specialty events General Admission seating can become limited- we suggest you arrive early to select your favorite spot, or consider our reserved and VIP seating options. Visit our full season schedule of events to review and consider the best seating options for your enjoyment. Accessible seating is available at all events; accessible seating is limited and may be sold out for major/specialty events. We encourage those requiring Accessible Seating and/or Companion passes to purchase in advance.
GUEST PARKING
Complimentary parking is always available for our guests at every event, Major/Specialty events also offer preferred paid parking. Purchase your preferred parking pass online or at the gates on event day but don't wait, quantities are limited. Accessible Parking is available with a displayed government approved Placard at all events. Motorcycle Parking is available in main parking lot, adjacent to the front gate upon availability.
TRAVEL TIME
Give yourself enough travel time, as well as additional time check out the sights and sounds of the Midway. The sooner you get to the track on race day, the better. Please expect quite a bit of incoming and outbound traffic before and after the event.
SIGHTS & SOUNDS
The show can be loud to sensitive little ears. Ear protection is available at the RAD Torque Raceway merchandise trailer if you don't have your own to bring. Sunglasses & sunscreen are always a great idea.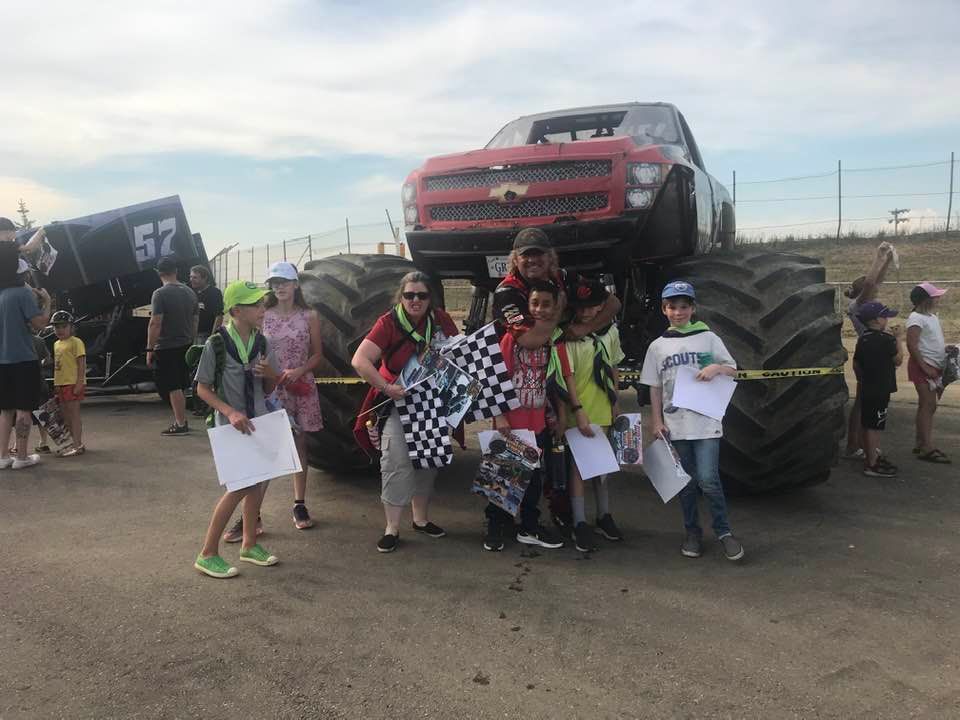 If you're looking for fun things to do in Edmonton that will entertain the whole family, RAD Torque Raceway is the place to be! In addition to the motorsport venues, our facility if fully equipped to deliver an exceptional guest experience. We don't want visitors coming for a quick drop in – we want each guest (young and old alike) immersed in the ACTION! That's why we're proud to be a safe, efficient, and fun facility the entire family can enjoy.
During your visit, if you have any questions, please don't hesitate to ask any one of our friendly Fan Services personnel. They will be more than happy to assist you in any way.
OUR PLAYGROUND
In partnership with the Leduc/Nisku Rotary Club, RAD Torque Raceway boasts an amazing playground for recreation and enjoyment of the whole family. Multiple play structures such as swing set, slides, jungle gym, and trapeze rings that are surrounded by trees and picnic benches. Located on the Midway in the heart of the action.
BOUNCY HOUSE
Let the jumping begin; at events tailored to young Guests (Ex. Annihilation Night and Monster Truck Throwdown) Bouncy House/Jumpy Castles are provided complimentary to all Guests 12 & under upon availability.
RUSS THE BALLOON GUY
At many events throughout the season, kids will be delighted to meet our resident Balloon Twist entertainer "Russ The Balloon Guy". Balloons are complimentary to all children 12 & under.