ROAD COURSE TRACK
MORE INFORMATION
HIGH-SPEED ROAD COURSE AT RAD TORQUE RACEWAY
There is no better place to have fun and test your skills than on the Road Course at RAD Torque Raceway. Our 2.7 km, 12 meters wide, 14-turn clockwise circuit is the most recently developed and highly anticipated venue at Canada's premier motorsports park. The full circuit can be run in one of three configurations: 1.1 kms (Includes high-bank Speedway turn), 1.5 kms, and 2.7 kms. The 1000' straight-away is anticipated to allow the fastest vehicles to approach 300 kms/hour. The track is adjacent to an excellent spectator mound and grandstands. This option has been constructed with the west course separator so we can run two tracks simultaneously. The highly technical track is ideal for both novice and veteran closed-course enthusiasts.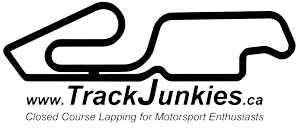 Track Junkies is Alberta's premier open-marquee performance driving program. We offer owners and drivers of high-performance and sports cars the opportunity to drive their cars on a closed road course at high speeds. We provide a safe environment for participants to explore the capabilities and limits of their high-performance and sports cars while improving their driving skills. Although not a racing series, many participants use their track time with us to hone the skills they use to race or to test and tune their race cars. An excellent opportunity for novice, intermediate, and pro drivers alike, our track days offer various run groups based on skill, speed, and comfort level in traffic, and we enforce coordinated passing etiquette for a safe driving experience. www.trackjunkies.ca
EDMONTON MOTORCYCLE ROAD RACING ASSOCIATION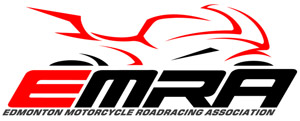 Edmonton Motorcycle Roadracing Association is a non profit motorcycle road racing club located in the Edmonton. In a celebration of speed and skill, the EMRA host weekend race series events at RAD Torque Raceway & Stratotech Park showcasing the most agile competitors in our region. Motorcycle racing offers a spectacular level of finesse unseen in any other motorsport competition venture. The EMRA offers professional competition and instructional rider training. Visit www.EMRA.ca for more information.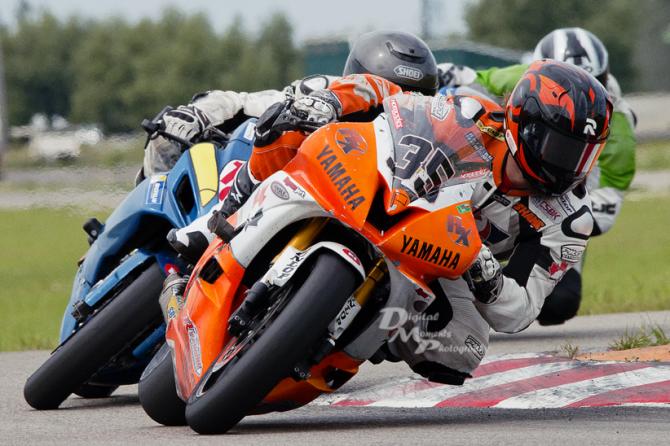 Sign up for our newsletter
MOTORCYCLE TRACK ATTACK & MOTORHEADS TRACK ATTACK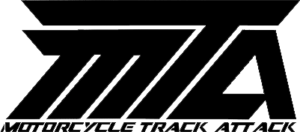 In partnership with EMRA and MOTORHEADS, we are thrilled to host Track Attack motorcycle track days. If you have a great time riding your bike on the street, get ready to improve your skills on an open track with none of the hazards of street riding and all of the safety of a closed course. Bring your skills to the next level; Our Expert Instructors will help develop your riding skills, from slow speed tight patterns, to high speed braking, obstacle avoidance and everything in between.
Program dates are open to Licensed Riders of every skill level. Each day will group riders into four groups: Novice, Intermediate, Advance, and Expert (Race license required). Classroom & Riding Sessions for each Level.
Some basic bike preparation is necessary to participate in an EMRA or MOTORHEADS Track Attack event. Many people ride their bike to the track and prep their bike before the session starts, and this is adequate as long as new riders are ready to go before the track walk.
BASIC BIKE PREP
Ensure the bike is in good working order (throttle should move freely, brake pads must have sufficient material, and brake fluid should be bled if fluid is old)
Tires are in good shape and are clear of cracks and have adequate tread remaining
No leaks; for example, engine fluids are contained, fork seals are good, and all hoses are in good shape.
Bodywork and other items are securely fastened to the motorcycle
No bike will be allowed on the track if the organizers deem the bike to be unsafe
REQUIRED RIDING GEAR
1- or 2-piece leather or textile suit, if 2-piece it must zip together around the waist
Riding boots at least ankle high
Gauntlet-style gloves (covering the wrist)
Helmet rated for motorcycle track use (i.e. Snell M2010, ECE 22.05)
NORTHERN ALBERTA SPORTS CAR CLUB
Founded in 1957, the NASCC organized its first sports car race August 16, 1958, at the Edmonton International Airport.
The NASCC organizes FIA sanctioned road racing events, approved through the GDS and WCMA sanctioning bodies, and has been running road races for over 50 years.
In 2023 showcases a series of 4 Endurance Races, with teams of drivers and crew sharing the driving and maintenance of their race car for 3 hour or 8 hour endurance race events, and an overall season championship.
Sprint Races feature open wheel race cars, GT sedan racers, Vintage Race cars, and Spec Miata racing in 20 to 35 minute long races each weekend, for an overall season championship.
May 28, 2023 will see a Race Licensing and High-Performance Driving School operated by the NASCC.
The Speedway Revival on Aug 19-20 will celebrate all genres of racing in Alberta since the 1960's, with Vintage Race Car Auto show, on track race events, and a special focus on Nissan race cars.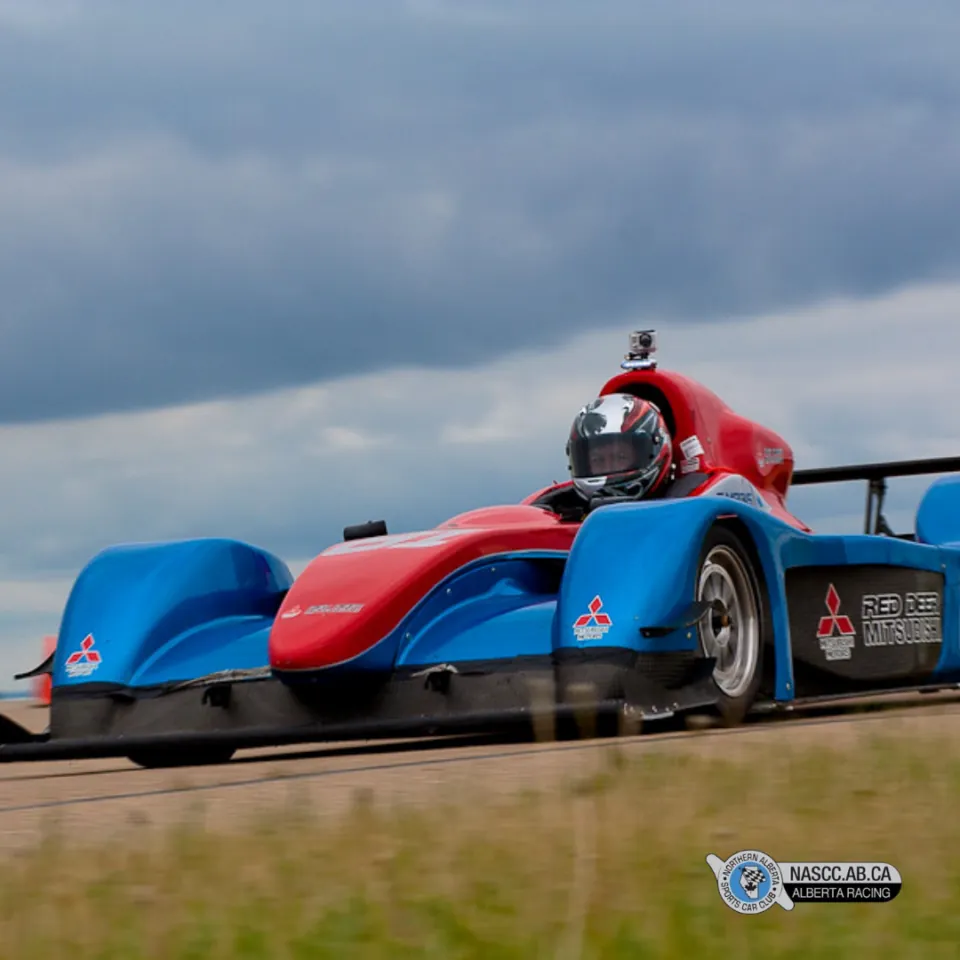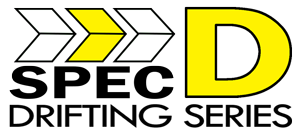 In partnership with Spec-D and Driftwest, Thursday and Saturday evenings throughout the race season, young and enthusiastic drivers take on the track in a competition judged according to the speed, angle, showmanship, and line taken through a corner or set of corners. Western Canada's only Formula D Pro2 licensing series, Spec-D, continues its history of high-speed, sideways action! All of Western Canada's best drifters battle it out door to door throughout the five-event Formula D Pro2 licensing series. Drivers here will be battling for their very own Formula D Pro2 license. Full event information and registration is at www.spec-d.ca.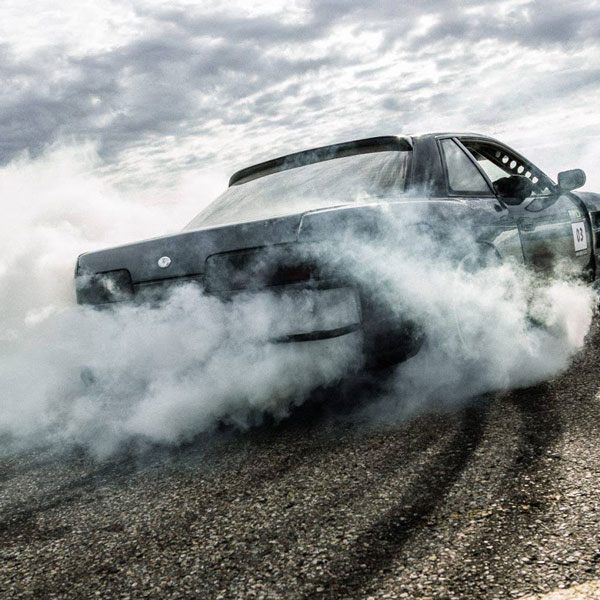 SPEC-D DRIFT SCHOOL
Drifting 101
Enhance your driving skills on and off the street- taking the earned experience on a closed course to improve overall vehicle handling, aptitude and safety. Instructors will teach the fundamentals of vehicle set up. This will include hands on alignment settings, suspension "must haves", Basic maintenance and safety equipment.
Explore the basics of car control and initiating a drift by 3 simple methods; Moving from controlled drift transitioning to "figure 8's"
1. E-brake Initiation
2. Weight Transfer
3. Clutch Kick
Advanced drivers will be educated in higher speed control of the vehicle through throttle and minimal steering input.  Drift 101 offers both theoretical Instruction, along with practical in car time for students to practice in the out of car instruction.