JB's POWER CENTRE STREET LEGAL 2023
May 12 @ 5:00 pm

-

10:00 pm

$13 – $43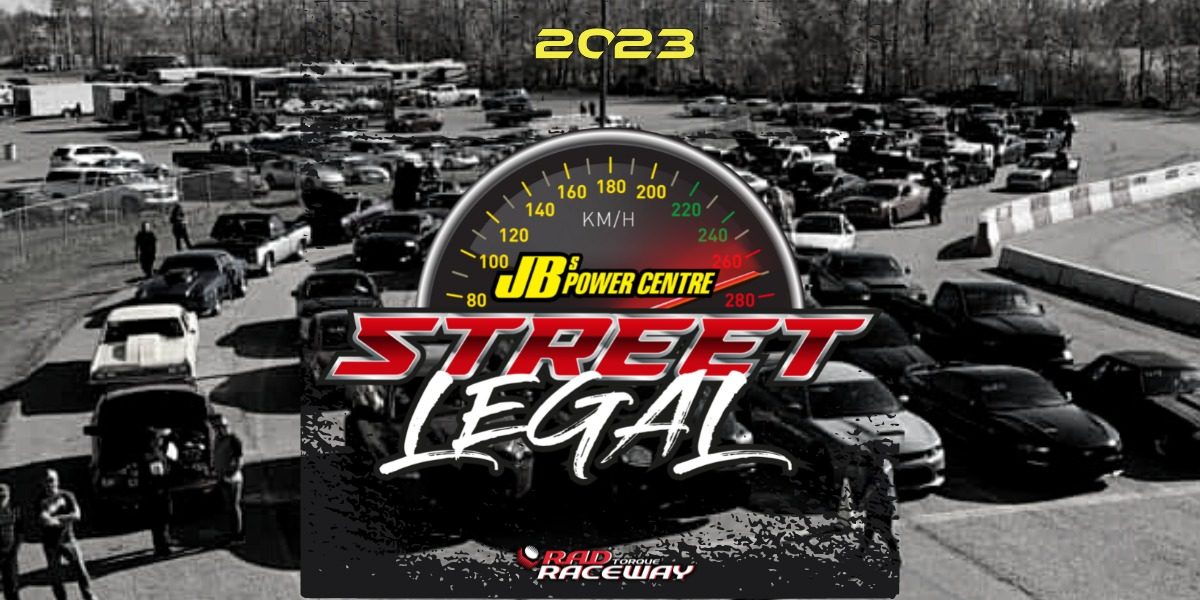 RACE SMART: TAKE IT TO THE TRACK!
Whether you're a hard-core racing enthusiast or just want to test your driving skills against others, JB's POWER CENTER Street Legal Friday Night Drags offers a fun and easy alternative to dangerous and illegal street racing. RAD Torque Raceway allows anyone with a street legal car, a valid driver's license, and proof of registration and insurance to race in a safe, controlled environment.
Participants and spectators jump at the chance to see their friends, family, and adversaries compete in the quarter mile. RAD Torque Raceway works very closely with the RCMP, Edmonton Police Service, and numerous local high schools to not only promote the sport but to encourage speed enthusiasts to take their passion for speed to a safe environment.
**NEW** STREET FLEX PASS
𝙒𝙃𝘼𝙏 𝙄𝙎 𝘼 𝙎𝙏𝙍𝙀𝙀𝙏 𝙁𝙇𝙀𝙓 𝙋𝘼𝙎𝙎
This Flexible Admission ticket is an 𝗼𝗻𝗹𝗶𝗻𝗲 𝗲𝘅𝗰𝗹𝘂𝘀𝗶𝘃𝗲 allowing you to visit RAD Torque Raceway Street Legal at your own discretion on your choice single event date throughout the duration of the 2023 Season. A STREET FLEX Pass Ticket Type (Driver, Crew, and Fan) is applicable for admission on the event day of your choosing.
FANS IN THE STANDS