SPEC-D OPEN DRIFT
September 28 @ 4:30 pm

-

9:00 pm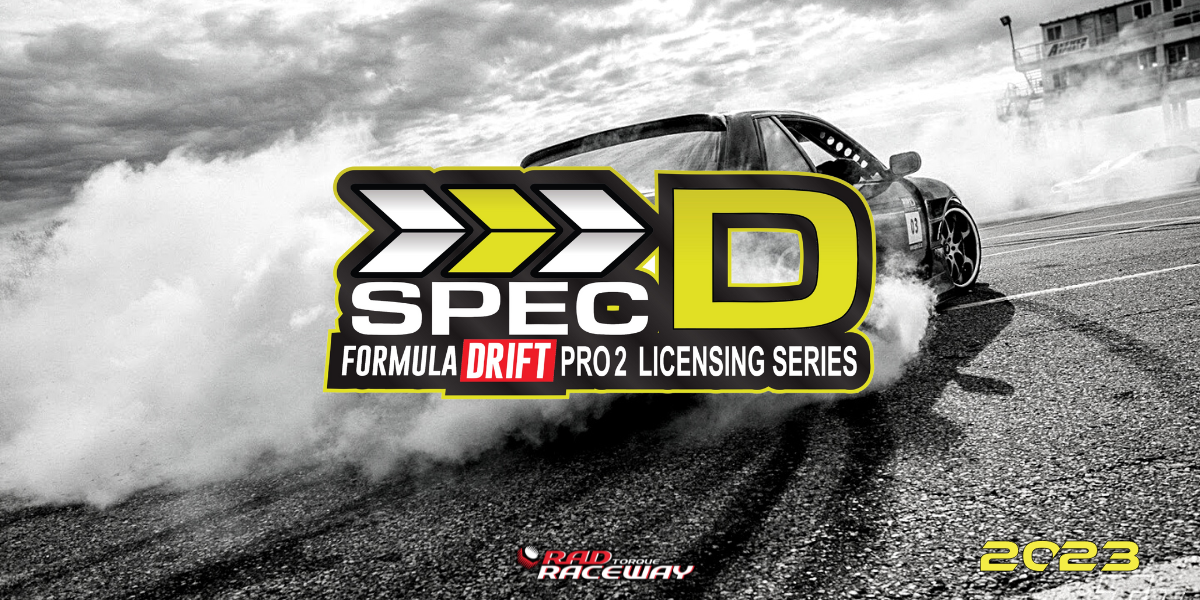 Get ready for a night of adrenaline-fueled action as JB's Power Centre Open Drift Night makes its triumphant return to RAD Torque Raceway! Whether you're a seasoned pro or a newbie to drifting, this event is open to all car enthusiasts. All you need is a proper helmet and a car free of loose items to join in the fun.
No matter your skill level or the type of car you drive, the thrill of the drift is waiting for you. Our track is your playground, and it's time to unleash your inner speed demon.
Registration Made Easy
Pay for your driver registration right at the gate. Please keep in mind that registration costs may vary, so be sure to check at the gate for the most up-to-date information. Don't miss out on this heart-pounding night of drifting excitement! See you at the track!
Load in: 4:30 p.m.*
Open drift: 5:00-9:00 p.m. or dark
REQUIRED: RAD Torque Speedway Waiver
For more info visit Spec-D Pro Drift Series